Autism Adulthood: Strategies and Insights for a Fulfilling Life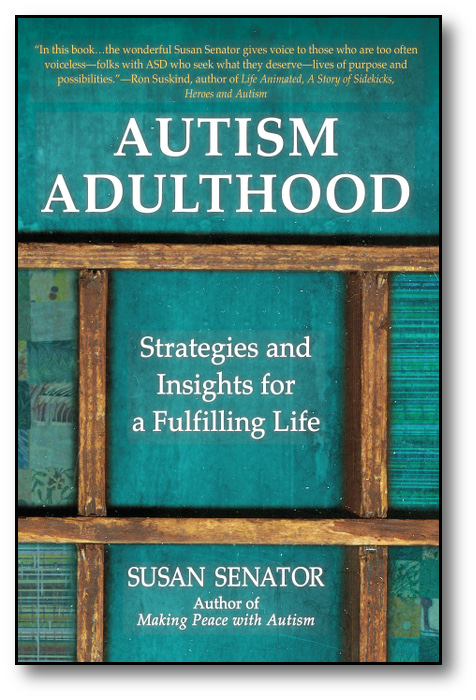 Autism Adulthood features thirty interviews with autistic adults, their parents, caregivers, researchers, and professionals. Each vignette reveals firsthand a family's challenge, their circumstances, their thought processes, and their unique solutions, and plans of action. Sharing the wisdom that emerges from parents' and self-advocates' experiences, I add my own observations and conclusions based on my long-term experience with autism. Told in an honest and approachable style, Autism Adulthood paints a vivid and thought-provoking picture of many people grappling with grown-up, real-life autism. Mine is the only book of its kind, as real families share their stories and their creative solutions.
Pre-order it at Amazon.